HISTORY ABOUT US
In Italy and Argentina, two families founded STORAGE COMPAT.  with the same goal of working, developing and improving the markets where they operate based on the culture of family dedication to work. In all these years, a significant amount of shared efforts have been invested to value professionalism and to weave a rich network of commercial and technical relationships, in order to transform materials into products that are always more functional, innovative and of high quality.In addition to quality, innovation, and sustainability, the company believes that they are crucial elements of any business plan; they are the true pillars of achieving success. The STORAGE COMPAT brand is a consolidated reality, with production faciliti
es in Europe and America, the latter being located in Miami, Florida, under our direction.
Storage Compat
is therefore eager to face the challenge of the present as a modern and reliable player, ready to accommodate the demands of the industrial world and of the wider community. Regarding the latter, it pursues 100 % environmentally friendly policies and positions itself as an eco-sustainable company that prioritizes the use of recycled and recyclable materials, within a controlled and fully internal production chain.
MISION

As a company, our mission is to provide storage, logistics, and industrial furniture solutions that are reusable to enhance the productivity of the industry, reduce cost, improve the environment, eliminate disposable media, and eliminate the waste associated with traditional forms of office equipment.

VISION

The company's vision is to become a preferred partner of companies that rely on standardized reusable packaging for supplying production lines. Our goal is to maximize the utilization of human resources to the greatest extent possible, enabling us to optimize industrial furniture for maximum competitiveness.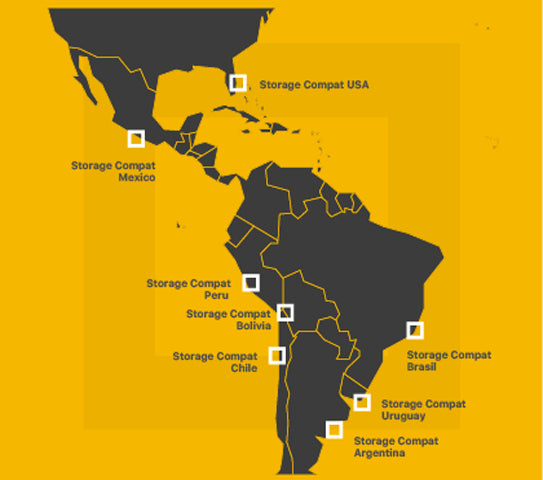 PRESENT THROUGHOUT AMERICA