Frequently Asked Questions
What payment methods may I use to make a purchase?
We have the following methods of payment:

How much does the shipping cost?
The shipping cost will be shown based on the total of the purchase and location of the buyer. You will be able to view this in the checkout tab, before the purchase.
How do you ship items?
We work with our vehicles and with Correo Argentino.
Where can I receive my order?
We ship to all areas of the country.
How long does an order usually take?
Delivery time will depend on the product and type of shipping selected. In general, delivery takes between 5 to 30 working days after payment is received.
How much time do I have to make a change in my order?
You may solicit a change up to 15 days after purchasing a product.
What should I do if the product does not arrive in a good state?
Send us an email to postventa@storagecompat.com.ar. Please add the order number in the subject of the mail. Thanks!
MISION

As a company, our mission is to provide storage, logistics, and industrial furniture solutions that are reusable to enhance the productivity of the industry, reduce cost, improve the environment, eliminate disposable media, and eliminate the waste associated with traditional forms of office equipment.

VISION

The company's vision is to become a preferred partner of companies that rely on standardized reusable packaging for supplying production lines. Our goal is to maximize the utilization of human resources to the greatest extent possible, enabling us to optimize industrial furniture for maximum competitiveness.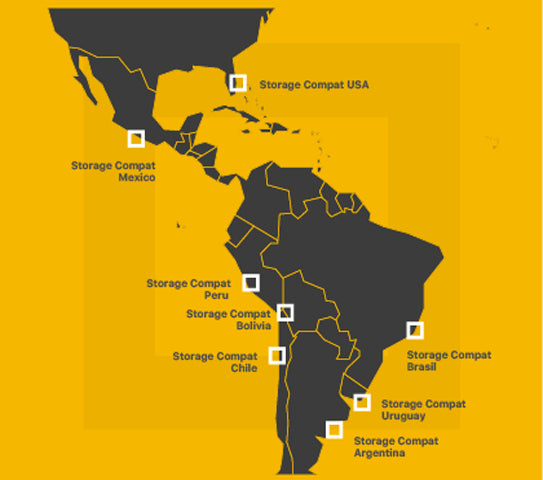 PRESENT THROUGHOUT AMERICA