How to Buy
Welcome! Thanks for selecting us. It is a pleasure to help you:
Select the product of your interest.
Select "Add to Cart." This will take you to the checkout section.
You may add more products into the Cart or you may click on "Checkout"
Enter the information promptly asked and select "Continue"
Type the address where you would like to receive the product. Then, click on "Continue"
Select the shipping method of your preference and select "Continue"

We have many shipping options. Select the option of your preference.

Select the payment option.

We offer credit options through Mercado Pago or Todo Pago with debit or credit cards with no added fees or interest over time.
You may also select the option of "Transfer or Bank deposit"
Once you select the method of payment, select "Continue"

In the purchase confirmation page, you can check the entire purchase information. Then, click on "Continue"
You will be redirected to another screen to complete the information on the selected payment method. After the purchase confirmation, you will receive two emails: The first one to confirm the purchase. The second one, a payment confirmation.
Once the payment goes through we will deliver your products. The delivery time is stipulated on the products you selected for purchase.
MISION

As a company, our mission is to provide storage, logistics, and industrial furniture solutions that are reusable to enhance the productivity of the industry, reduce cost, improve the environment, eliminate disposable media, and eliminate the waste associated with traditional forms of office equipment.

VISION

The company's vision is to become a preferred partner of companies that rely on standardized reusable packaging for supplying production lines. Our goal is to maximize the utilization of human resources to the greatest extent possible, enabling us to optimize industrial furniture for maximum competitiveness.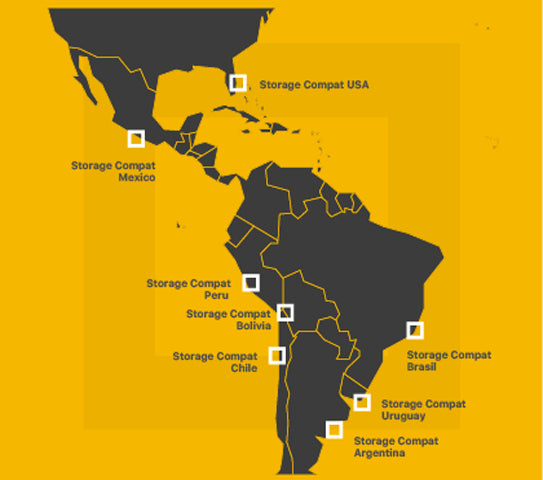 PRESENT THROUGHOUT AMERICA